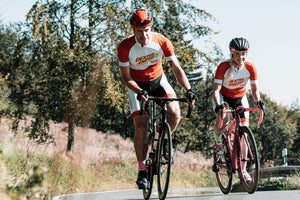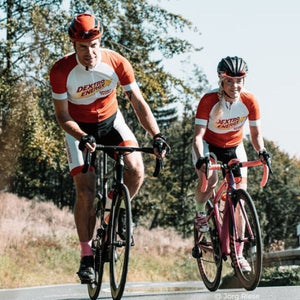 DAS DEXTRO ENERGY* SPORT TEAM.
Willkommen in einer neuen Sport-Community: Hier finden Läufer, Radfahrer, Triathleten und andere Ausdauersportler zusammen.
A movement in motion.
Secure your participation in top-class German and international competitions with immediate effect: We will provide you with a place on the starting line.
LET US BE YOUR SUPPLIER & PARTNER.
As an athlete in the Dextro Energy* Sport Team, you will receive an equipment package consisting of team clothing and products from our well-known sports nutrition program.
In addition, we give starting places for various sporting events to team members. In addition, you can store at selected partners with exclusive discounts.
And our workshops and trainings offer an excellent knowhow transfer and get-together for the community.
IT PAYS TO PARTICIPATE.
Membership costs €49 per year.
There are currently no more free places available.
Here and on our social media channels you will find out immediately when our application form opens again.